Holy Cross: First Year Student Guide
This multi-page handbook was a wonderful collaboration with Holy Cross. Their goal was to provide first-year students with all the information necessary for a smooth onboarding experience in an easy-to-use format. Our solution was to use wire-binding to create lay-flat pages and then laminate the covers for added strength and durability.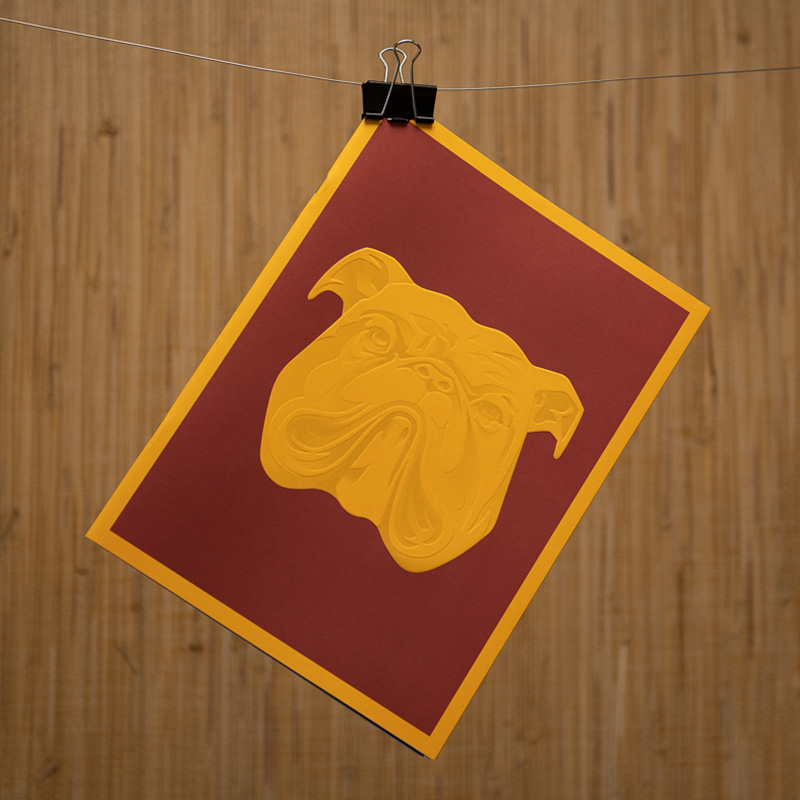 Dean College: Viewbook
Boomer, Dean College's famous "bulldog" mascot enhances the cover of this Viewbook. With his head printed and multi-layer embossed, it is simply a piece of art. When opened, the book reveals double-gate fold pages and vibrant, rich color—a testimony to Dean's bold attitude and Journeyman's high-end finishing and press departments.
Lark Hotel: Door Hangers
A specialty item that we produce exclusively for Lark Hotels, these whimsical door hangers are made in a variety of sizes and colors. Each one is printed with a seasonal message, moved into die-cutting to drill and round-corner, and finished in bindery with a rope handle for hanging. As a bonus, the stock we use is highly durable and allows for light cleaning!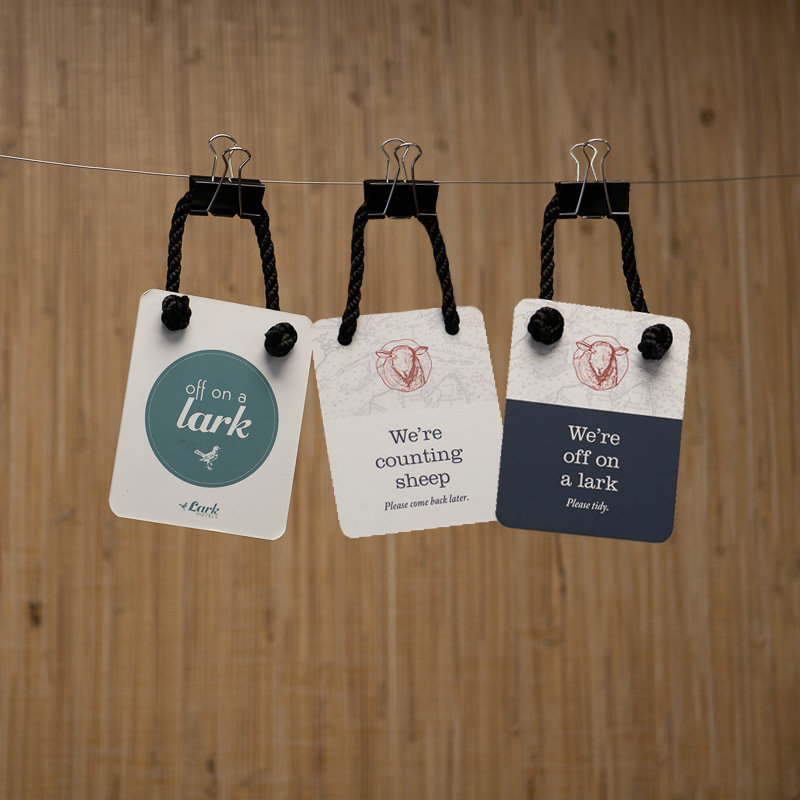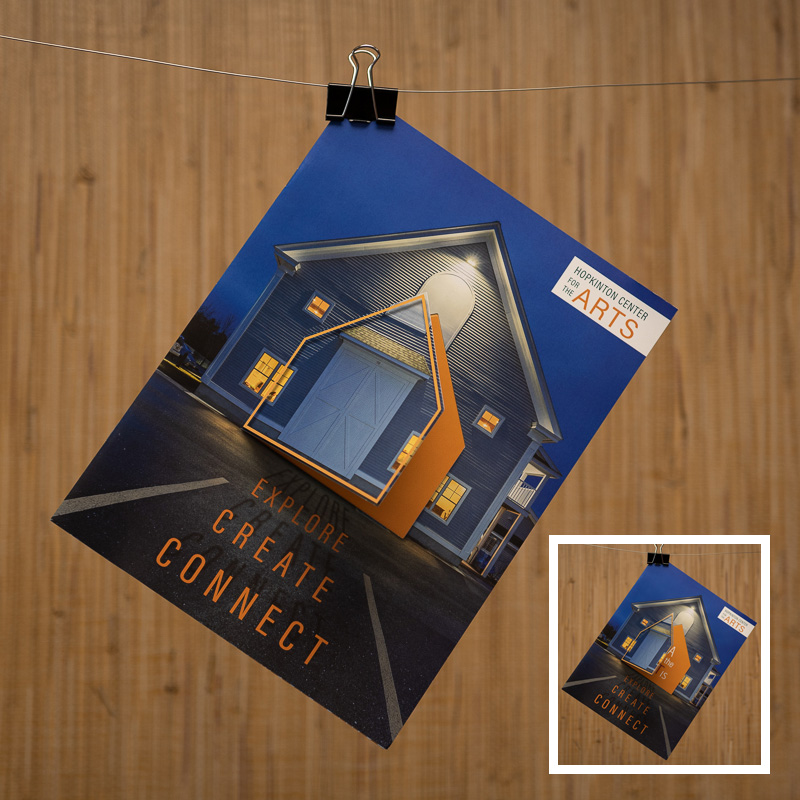 Hopkinton Center for the Arts
In this spectacular book, we've demonstrated our ability to hold rich, vibrant colors—even when printed on uncoated paper. The cover, with its unique die-cut door, invites the reader in, and when open, the imagery inside pops off the pages to really showcase our print skill.
Cavicchio Greenhouses: Calendar
Always beautiful, the 2021 Cavicchio Greenhouses calendar is no different. This project utilizes our "secret" ink-mixing formula to enhance the vibrancy of the images on an uncoated sheet, making the calendar functional for recording important dates AND lovely to look at.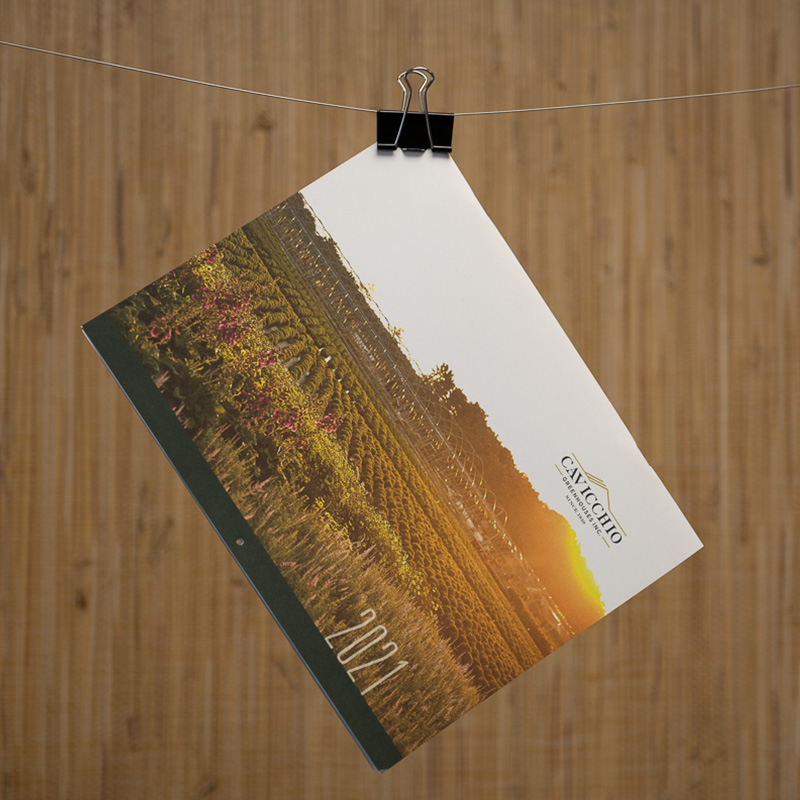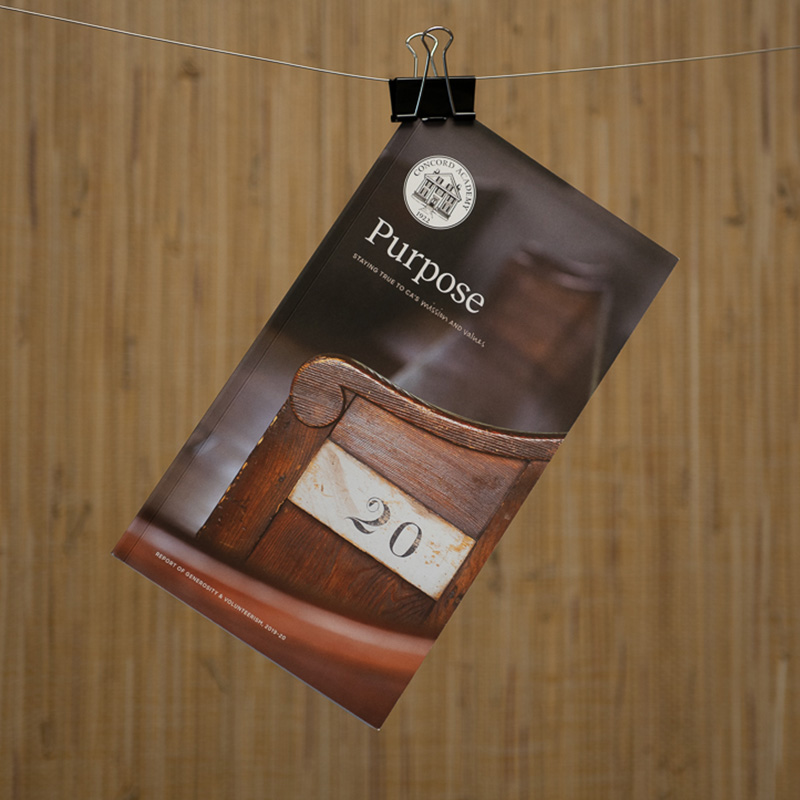 Concord Academy: Purpose
Purpose is a Report of Generosity & Volunteerism. When we printed this booklet on uncoated stock we pulled out all the stops and it was our experience that enabled us to hold the vivid color of these incredible photos. With its slim-style design and perfect binding, which we did in-house, this is definitely a showcase piece.
Let's Start Something New
Tell us what you need and we'll make it happen.